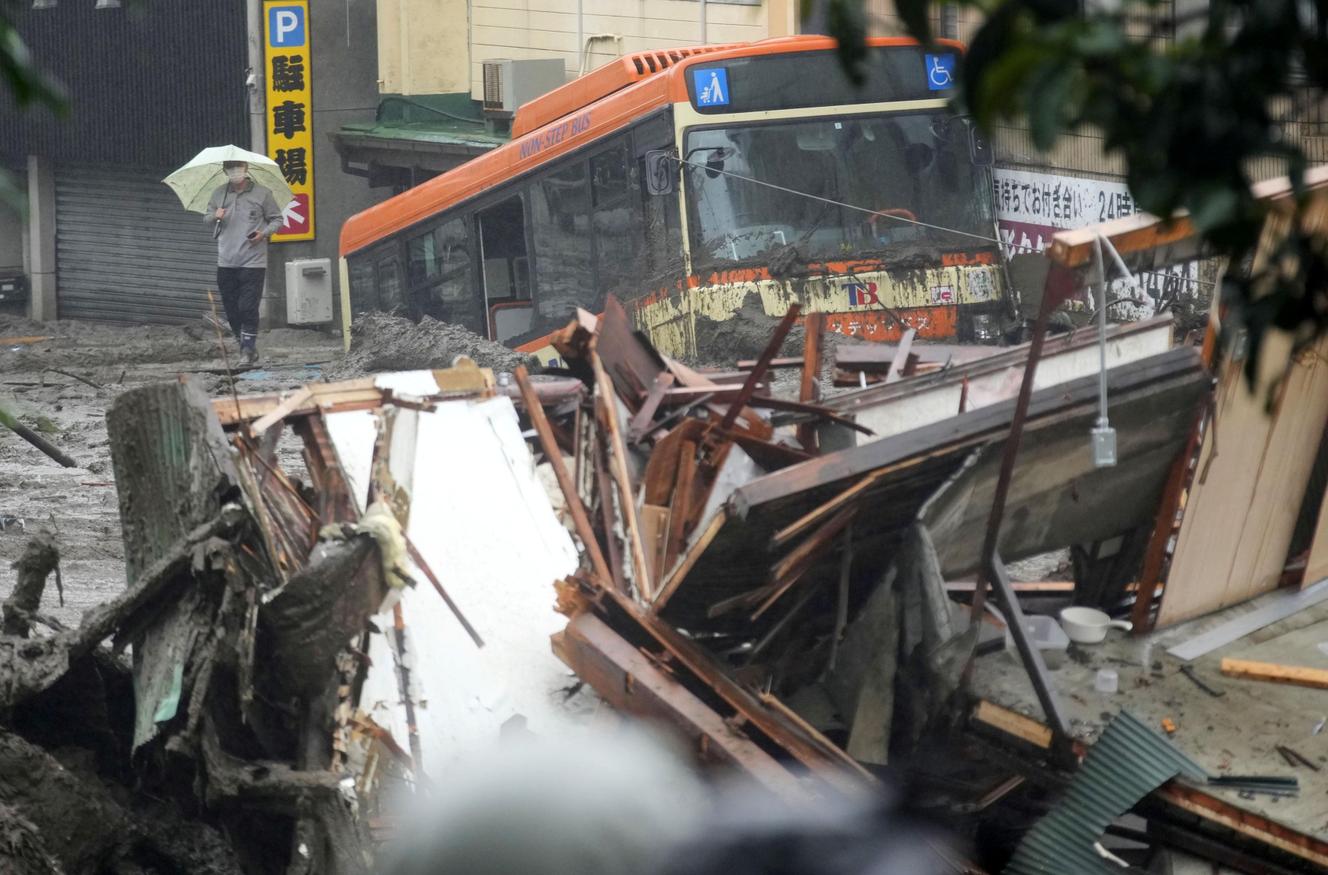 Two are presumed dead, "Cardio-respiratory arrest", About 20 people are missing after a landslide triggered by heavy rains on Saturday, July 3 in the central Japanese province of Shizuoka. The landslide occurred at 10:30 am local time (3:30 am in Paris).
"Under the action of the downpour, the land led and flowed out" From the top of a river in the coastal town of Adami, 90 kilometers southwest of Tokyo, Shizuoka County Governor Hita Kawakatsu told reporters. "She beat houses and people in her path.", Cutting a national road.
Japanese Prime Minister Yoshihide Suu Kyi has announced that emergency services and the Japanese Defense Forces (official name of the army) have begun rescue and evacuation operations in the city of Adami. Public broadcaster NHK said about 80 people had been evacuated from the city.
"It may rain more, we have to be very vigilant", The latter said on television.
More than 2,800 homes in the area are without electricity
Pictures aired on Japanese television showed streams of mud destroying buildings in Atami, and residents taking refuge.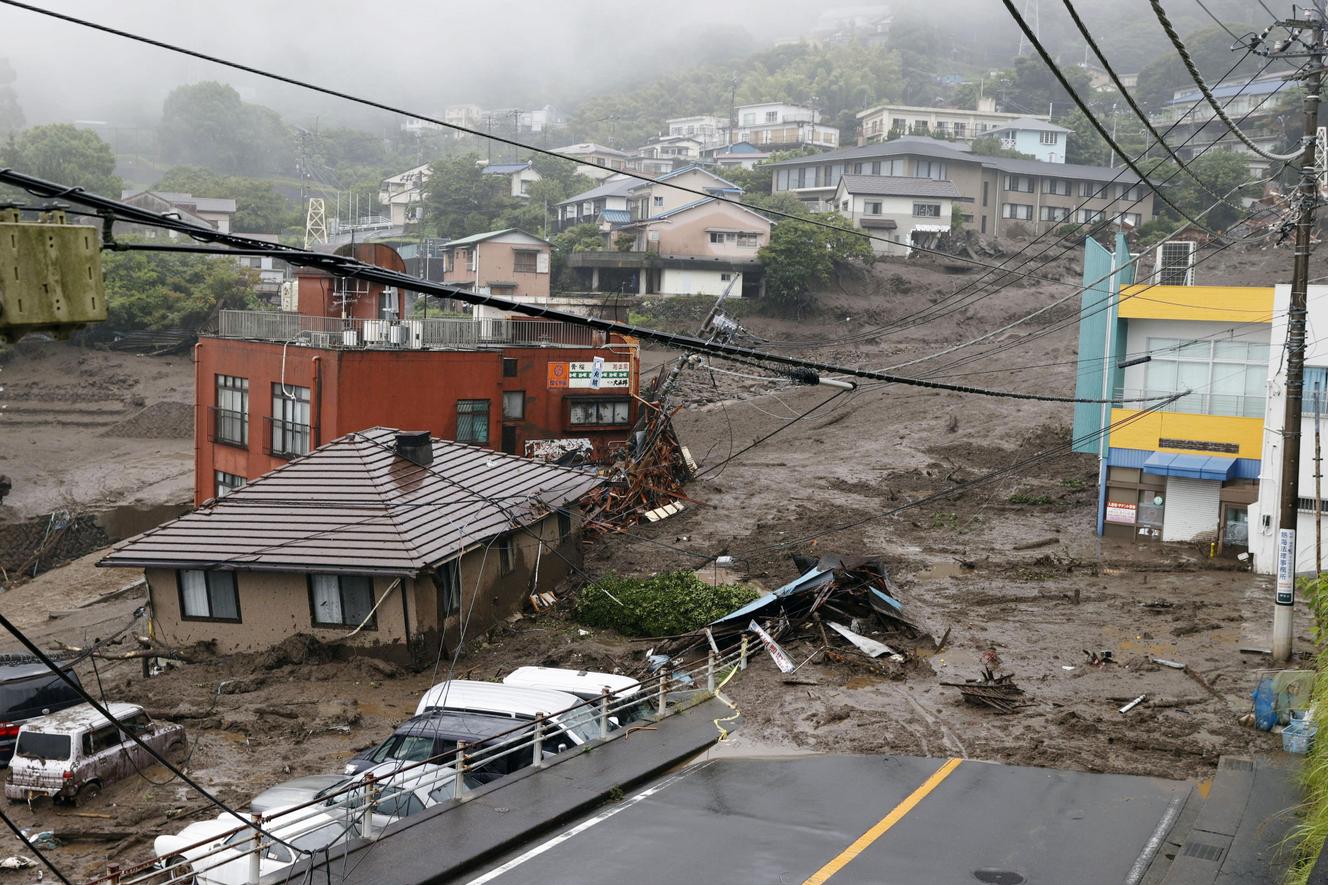 "I heard a terrible noise and saw the rescuers fall down a landslide as they asked the residents to evacuate. So I ran." To get a higher place, the head of a Buddhist temple, N.H.K. "When I came back, the houses and cars in front of the temple were gone. "
The city of Adami, known for its hot springs, received 313 mm of rain in 48 hours on Fridays and Saturdays, compared to an average of 240 mm per year for the entire region in July. More than 2,800 homes in the area were without electricity, according to power company Depco.
The Japanese high-speed train Shinkansen was temporarily suspended between Tokyo and Osaka (west) because of heavy rain, and other trains were halted, according to railway companies' websites.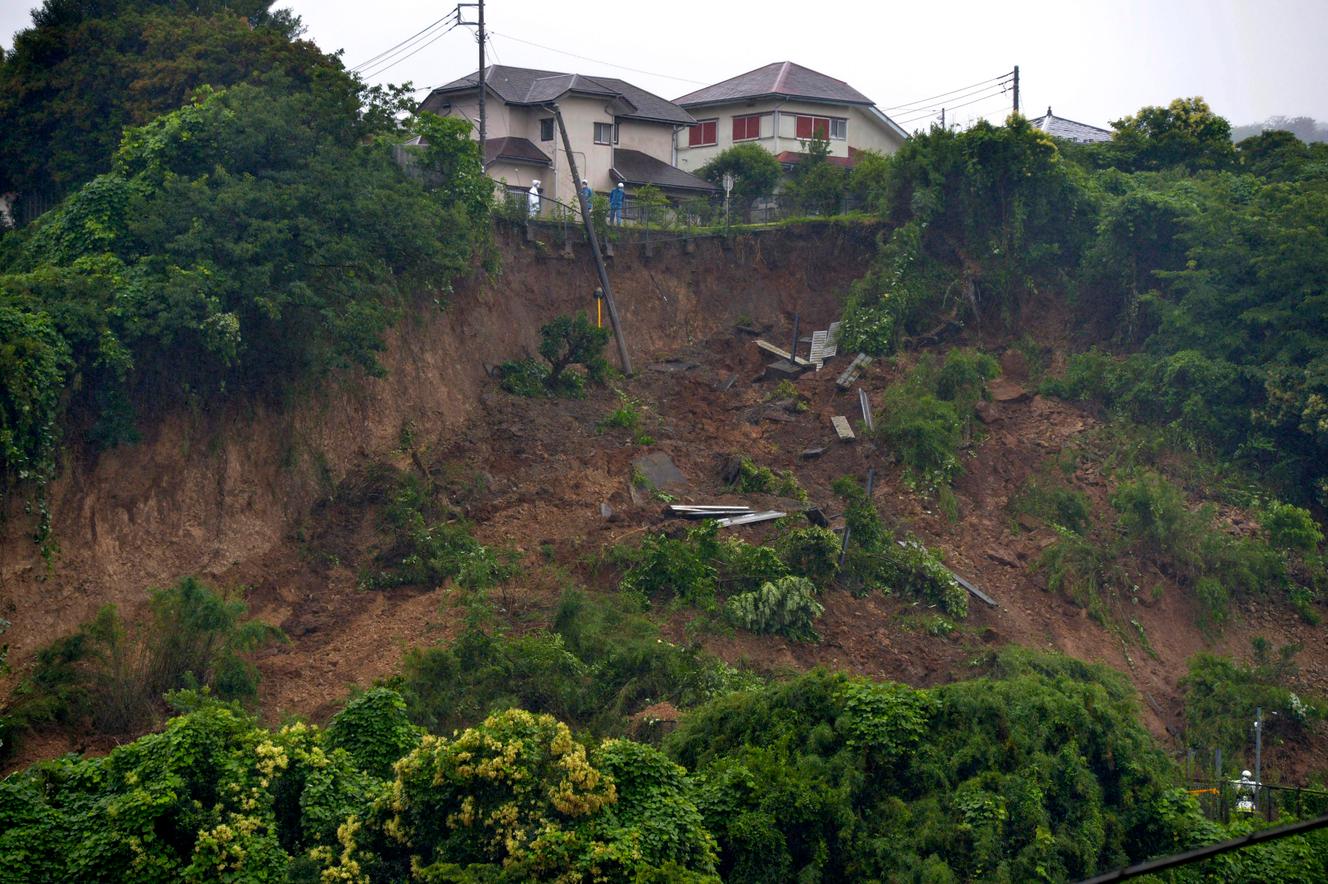 An event stressed by climate change
Much of Japan is currently in the middle of the rainy season, which often causes floods and landslides, prompting local authorities to issue evacuation orders.
Scientists say the phenomenon is exacerbated by climate change as the warmer climate contains more water, which increases the risk and intensity of heavy rainfall.
In 2018, more than 200 people were killed in floods in western Japan.